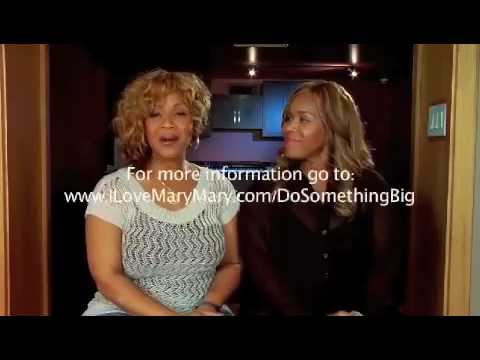 Hey fans!
Don't miss the opportunity to win a live Mary Mary concert at your church! All you have to do is submit your Do Something Big video to us by November 18, 2011!
Submit a video endorsed by your church's senior pastor and include the following:
The name of your church
City and state
What big thing did you do for your community?
How did your efforts help your community?
Top 3 videos will be selected to enter into a final public voting round!
Selection criteria is based on:
Creativity
Inspiration
Impact
On November 29, 2011, the Top 3 Finalist videos will be announced and public voting begins until December 5, 2011
On December 6, 2011, the winning church of Mary Mary's Do Something Big Contest will be announced!
The winning ministry will receive their own Mary Mary concert, while Pillsbury serves up some of its new Pillsbury Grands!™ Biscuit Sandwiches and Egg Scrambles™ for breakfast for your entire congregation!
For more information and to submit your videos go to :
http://www.ilovemarymary.com/DoSomethingBig/
You can also email your YouTube videos to welovemarymary@gmail.com